Eye on Health: New Goshen Health lab specializes in heart arrhythmia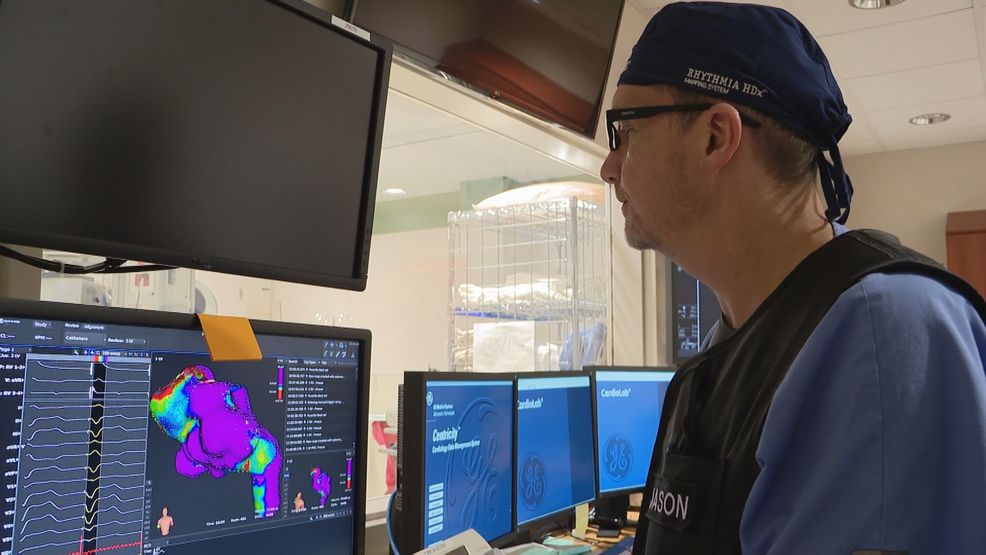 Atrial fibrillation or A-fib is the most common heart arrhythmia. It affects 6 million Americans, and rates in Indiana are higher than the national average, according to Goshen Health.
That's why the hospital now has a new state-of-the-art lab aimed at helping local patients.
The electrophysiology lab at Goshen Health treats patients with a number of heart issues but most commonly those dealing with A-fib. That's when your heart beats too slowly, too fast or in an irregular way. If left untreated, it can lead to strokes or heart attacks and can be deadly.
Staff at Goshen Health are now using the lab to map out the heart in a 3-D image. It allows them to pinpoint the exact source of the arrhythmia and then zap it with a catheter on the spot.
"You have a far more refined and detailed picture of the heart in terms of what's happening to the heart as a whole and how the electrical systems are moving across the heart to create a normal heartbeat versus an abnormal heartbeat," says Ram Khattri Chettri, director of heart and vascular services at Goshen Health. "And so we can pinpoint where things are at and then go about zapping those abnormal heartbeats into submission or eradicate them. So then a normal heartbeat can be generated for the patient."
Another benefit to this one-of-kind lab is that it takes pictures of the heart from multiple angles - all from a single position. That reduces the number of X-rays needed and your exposure to radiation.
Unmute